The performance and durability of the nitrogen gas springs series CSX, 2XCSX32, SMLX, MSML and MCSM
have been upgraded to a higher level thanks to the introduction of the NANOTECH2 nanotechnologies, now improved over the previous version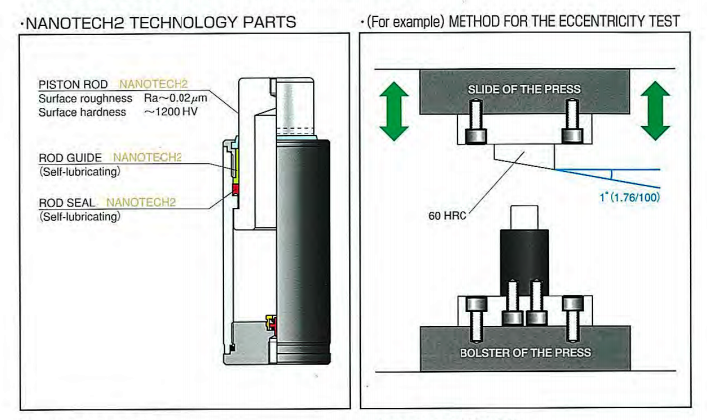 NANOTECHNOLOGY GUIDE & NEXT STANDARD MODEL
■ WIPERTECH
The nitrogen gas spring series CSX, 2XCSX32, SMLX, MSML and MCSM are now equipped with the
WIPERTECH nanotechnology, which ensures an improved protection against the liquid contaminants that are often present in press dies, thus increasing the potential service lift of nitrogen gas springs in such conditions (aggressive environment)

・Improvement for the life time (Long-life)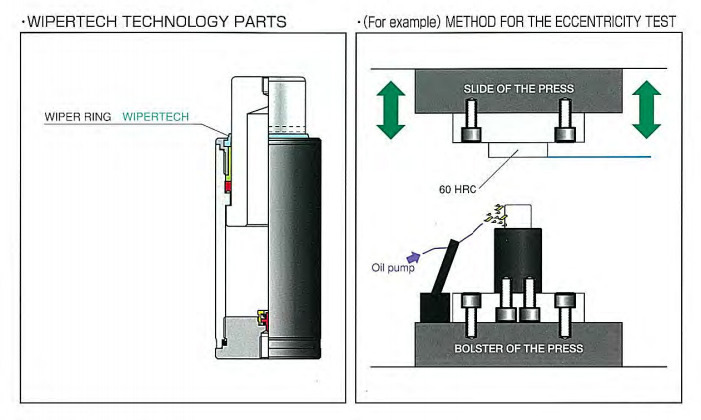 NANOTECH GAS SPRINGS SAFETY & RELIABILITY
■ SAFETY
NANOTECH GAS SPRINGS have always been built with single ('monolithic') thick mechanical components,
in order to ensure product integrity and maximum user' s safety even under extremely severe conditions (collisions, etd.). The piston rod is blocked by a thick mechanical stop inside the cylinder body.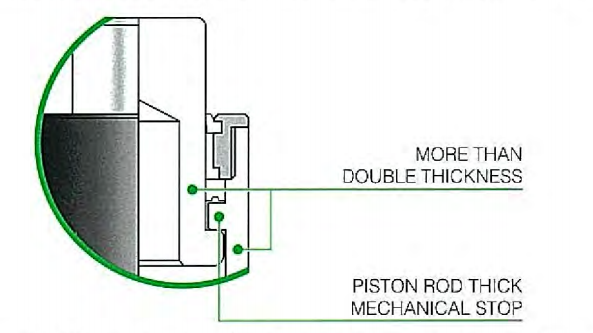 NANOTECH GAS SPRINGS have always been built with a safety system for both internal over-pressure and over - stroke: the cylinder body metal wall is thinner at the bottom and gets deformed in such critical conditions, allowing a safe gas spring discharge.

NANOTECH GAS SPRINGS components are coupled through thread connections, for the highest possible safety. Thread connections are standard in high pressure equipment around the world, such as waterjet cutting nozzles and ultra high pressure vessels (~10000 bar.)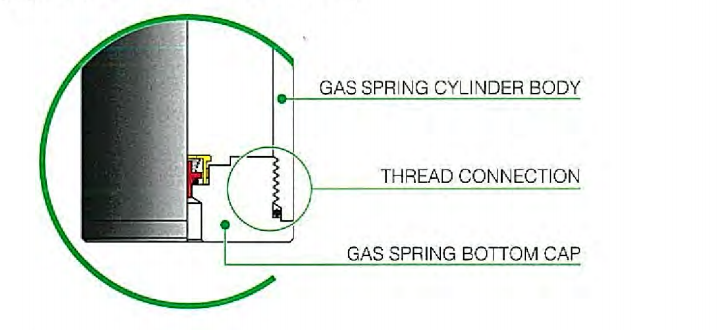 ■ RELIABILITY
NANOTECH GAS SPRINGS are self - lubricated, for millions of cycles, thanks to a solid lubricant
(PATENT PENDING).